North Little Rock Property Management
We are a full-service property management company capable of assisting you with a wide array of services for your North Little Rock rental property. Our sole purpose is to deliver impeccable property management services to our clients and boost return on their investment (ROI) in the long run. 
 Our team personally approaches clients individually, understands their unique property conditions, and offers a customized plan of services that best fits their budget. Partner with Goss Management & Realty to earn consistent passive income on your investments.
Key To Stress-Free Property Management In North Little Rock, Arkansas
End-To-End Property Management
Focused in the areas of North Little Rock, Pulaski County, Goss Management & Realty offers a premium rental experience to homeowners, renters, and investors alike. Our knowledge of the real estate market and 30 years of experience have empowered hundreds of investors to achieve their investment goals.
Read More »
Our top-grade leasing, maintenance, construction, and rental management services in North Little Rock contribute to your seamless rental experience, allowing you to make the most out of your investment. Whether you own a single-family rental or small apartment building, we can help you navigate the market and look for additional opportunities to add profit-making homes to your real estate portfolio.
Connect with Goss Management & Realty and experience the power of working with professional property managers.
Strategic Marketing and Leasing
In our experience, the majority of renters search for well-maintained homes on the internet, and Goss Management & Realty has that well covered. We use advanced marketing tools to ensure that your property appears on the most popular and traffic-rich listing websites.
Read More »
Goss Management & Realty has strong resources (both online and offline advertising tools) in the local rental market that we use to promote the best features of your rental property. We take captivating images of your home and create extensive property descriptions to create the best ads and post them on websites that are constantly trafficked by potential tenants. Along with online marketing platforms like listing websites, and social media, we use offline tools like word of mouth, referral programs, and seminars to increase the visibility of your rental.
Preventative Maintenance and Repairs
Take advantage of our professional and prompt maintenance services. We are available round-the-clock to address your maintenance requests and resolve them on priority. Our team of licensed contractors and insured vendors delivers quality maintenance services at affordable prices.
Read More »
At Goss Management & Realty, we offer a wide range of maintenance services including repairs, renovations, and minor upgrades. Our managers carefully examine the property to spot significant updates and suggest necessary improvements that fit your budget. From routine maintenance to proactive maintenance, we deliver everything to improve your property condition and its market value.
We also are able to respond to emergency repair requests as a priority with the help of our trained contractors.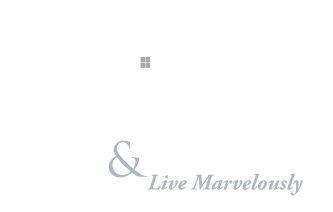 Get A Free Rental Analysis By North Little Rock Experts
We run regular property assessments considering all essential aspects like property condition, location, market trends, rent prices, and amenities available in the unit.
Our expertise in the current rental market combined with our 30 years of experience enable us to come up with the appropriate rental value that will grab the attention of your prospective tenants and help increase the value of your property in a competitive real estate market like North Little Rock.
North Little Rock is a Great City for Property Investment
North Little Rock's current population is 65,546 which is estimated to grow in the upcoming years. The area is a strong rental market and popular for housing affordability. Positive aspects of the city include new business creation, warmer climate, lower cost of living and high-quality lifestyle make the city appealing to investors and residents alike. Contact us to learn more about North Little Rock rental market.
I had quite an issue with a refrigerator delivered to my property in North Little Rock that Goss Mgmt takes care of for me. I'm in California so you can imagine how difficult this was. Paige was an ENORMOUS help throughout the whole process. Always keeping me updated, answering/returning all my phone calls and emails…even during non working hours! I would 100% recommend Goss mgmt to anyone looking to rent their home. You will not be disappointed.
COUNTIES: Pulaski; Saline; Faulkner; Jefferson; White; Conway; Grant; Hot Springs; Garland
CITIES:
Otter Creek
Sherwood
Maumelle
Jacksonville
Cabot
Conway
Haskell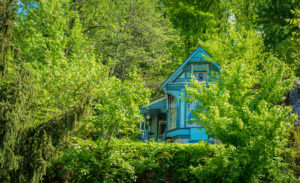 We are the best Property Management Company in the Little Rock Area.
Got Questions About Property Management?