Little Rock Property Management Services
When you work with Goss Management & Realty, you're partnering with an experienced, full-service property management company in Little Rock that can handle everything from leasing to management to maintenance for you. We're proud of our outstanding project management skills, which lead to better business for our owners. We work hard to keep your profits up and your expenses down.  
With our team managing your property, you can expect fewer vacancy costs, better tenants, and cost-effective maintenance. Happy tenants lead to happy owners, and we work hard to deliver a positive, successful rental experience for everyone involved.
Little Rock Property Management Providing Peace of Mind
Fast, Effective Leasing for Lower Vacancy Rates
Leasing your home quickly to high-quality tenants for the most rent possible will get you started on the path towards investment success. We conduct a comparable rental analysis to effectively price your home, we market it strategically across multiple platforms, with a focus on online advertising, and we're responsive to tenants who want to schedule showings or ask questions about the application process.
Read More »
Our tenant screening process is thorough and intense. We look at criminal backgrounds and check national eviction records. We measure income against the rental amount, and we verify employment and talk to current and former landlords.
The result is a well-qualified tenant who cares about your property and commits to paying rent on time and following the terms of the lease agreement.
Leasing homes in West Little Rock, North Little Rock, Benton, Heights/Hillcrest, Midtown, Otter Creek, Sherwood, Jacksonville, and Alexander/Bryant/Benton.
You can also find us in neighboring communities.
Take Your Time Back with Professional Little Rock Rental Management
Managing your own Little Rock rental property is not as easy as it may seem. It takes a lot of time and requires a lot of expertise that you may not have the time to acquire. Our team allows you to take your time back and focus on what you need to do and love to do. Our passion is real-estate and property management. We know what we're doing, and we do it well. We are supported by some of the best technology in the industry, and we have great relationships in place to manage your properties effectively.
Read More »
Unless you have time to prepare the property for the rental market, dive into background checks, and respond to routine and emergency maintenance issues, professional residential management is your best option. We have the systems and processes in place that make everything more efficient and effective. Leave it to us.
Managing rental properties throughout Little Rock, specifically zip codes like 72002, 72103, 72135, 72201, 72202, 72204, 72205, 72206, and 72207.
Professional Management Protects Your Property and Earns You More
Every Little Rock rental property is going to need repairs, even if it's in great condition and even if it's brand new. You have tenants living there; opening windows, slamming doors, running the dishwasher, and going through the functions of their daily lives. There's going to be some normal wear and tear, and things are bound to break.
Read More »
Unless you are a contractor yourself or you have a great relationship in place with plumbers, electricians, roofers, and landscapers – you're going to need someone managing the maintenance and your rental property and protecting its condition and value. We do that for all our owners. Whether it's maintaining a single-family home or upgrading a multi-unit building, we have the systems in place to repair and maintain your investment while keeping an eye on your bottom line.
Tenants request routine repairs online, providing a well-documented history of repairs and costs associated with your real estate investment.
Maintaining Little Rock rental homes in zip codes like 72209, 72210, 72211, 72212, 72223, 72227, 72118, 72114, 72022, and 72015.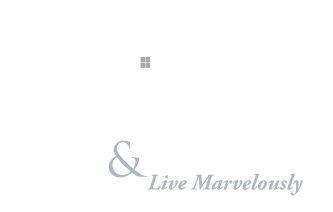 How Much Rent Can You Get for Your Investment Property?
Wondering what your Little Rock rental home is worth? We can establish a competitive and profitable rental value using our data-driven technology and our 30 years of experience in the local market. We'll take a look at what similar homes in your neighborhood are renting for, and we'll price your home appropriately.
If you're thinking about buying an investment property in Little Rock or one of the surrounding communities, you'll want to know how much rent you can earn. You'll want to factor in any potential vacancy times and maintenance costs. We can help. Talk to us before you buy, and make a smarter investment decision.
Work with Goss Management & Leasing When You Need Reliable Little Rock Property Management
We're customer service-driven and we're committed to providing high-quality property management to landlords and investors in Little Rock. Whether you own one rental home or a hundred, we're here to help manage your properties more effectively. Whether you're a local owner or out-of-state, we'll make sure your property is profitable and protected. Talk to us about what you need and what you're working towards – we'll help you get there.
Great staff who cares about their tenants and properties. Class act and great service. I recommend Goss over any property management out there.
COUNTIES: Pulaski; Saline; Faulkner; Jefferson; White; Conway; Grant; Hot Springs; Garland
CITIES:
Otter Creek
Sherwood
Maumelle
Jacksonville
Cabot
Conway
Haskell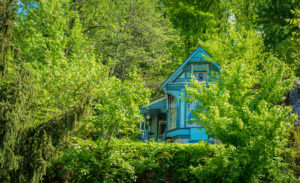 We are the best Property Management Company in the Little Rock Area.
Got Questions About Property Management?