Your Real Estate Partner When You Need to Buy or Sell a Home in Little Rock & Central Arkansas
Our talented real estate team can help you buy a home, sell a home, invest in a property, or prepare for your future homeownership goals. We can put together a customized plan for finding your dream home, letting go of the place that no longer works for you, or transitioning from one real estate investment to another.
Find a Little Rock Home that Meets Your Needs and Builds Your Dreams
We help homebuyers find the home that fits their lifestyle, family size, and plans for the future. Maybe you're buying your first home, and you're excited to finally create a space that's all yours. Perhaps you want to downsize into something with less maintenance and fewer stairs. Or, maybe you need a larger home to accommodate your growing family.
Whatever your reasons for house-hunting, we're here to help. Our team of exceptional real estate agents has been helping Little Rock homebuyers for 22 years, and we can help you find the home of your dreams.
Read More »
We know the market and we have great relationships with our fellow real estate agents. We can put you in touch with mortgage professionals, inspection companies, and even movers. Take advantage of our resources and tools, and most of all – our experience. Contact the Goss Management & Realty team when you're ready to buy a home.
Selling your Little Rock Home for More Money and Less Frustration
Deciding to move can be an energizing but stressful time in any homeowner's life. When you decide to sell your home, we know it's a major life change, and we're here to help it feel less stressful for you. When it's time to move on, it's normal to feel a bit emotional. We're here to keep you calm, clear-headed, and ready to maximize the sale of your treasured property.
Our team has been selling homes in Little Rock and throughout central Arkansas for more than two decades. We'll conduct a comparative market analysis that prices your home competitively and profitably. We know you want to make as much as you can on the sale of your home, and we'll make sure you don't leave a penny on the table.
Read More »
Our team is made up of expert marketers. We'll show your home, offer tips and recommendations based on the feedback we receive from prospective buyers, and keep your property in front of anyone looking for a great new place to live. You'll appreciate our communication, our strategic approach to marketing, and our professional attention to details.
When you're ready to sell your Little Rock home, contact the sales team at Goss Management & Realty.
Working with Real Estate Investors to Acquire Rental Homes
Little Rock is an excellent real estate market for investors who are interested in buying, holding, and renting out high quality residential properties. We'll help you identify the right opportunities that fit your investment portfolio and work with you to negotiate the best deal. Whether you're buying new construction or an occupied home, we can help with the transition from buyer to landlord.
We're a full service management and real estate company that's been helping local rental property owners and out-of-state investors for more than 20 years. We know what makes a good rental home, we follow the market trends, and we know what attracts the most highly qualified tenants.
Read More »
Before you buy, we'll help you establish the rental value you can expect from your potential rental investment. We'll help you run the numbers and project your income and expenses. If you want to know how much work will need to be done before the property is ready for the market, we'll help you with that, too.
Full service means full service when you work with Goss Management & Realty.
We work with investors throughout Little Rock, including Hot Springs, Clinton, Malvern, Lonoke, and North Little Rock.
Managing Central Arkansas Investment Homes for Cash Flow and ROI
Investors who successfully close on a rental property can leave the next steps to us. We'll help you buy and sell homes, and we'll also help you lease, manage, and maintain them. Here's what you can expect:
Rental property marketing and online advertising.

Thorough tenant screening.

Lease negotiations and execution.

Security deposit and rent collection.
Read More »
Preventative, routine, and emergency maintenance.

Routine property inspections and reports.

Rental property accounting and bookkeeping.

Lease enforcement and property protection.
COUNTIES: Pulaski; Saline; Faulkner; Jefferson; White; Conway; Grant; Hot Springs; Garland
CITIES:
Otter Creek
Sherwood
Maumelle
Jacksonville
Cabot
Conway
Haskell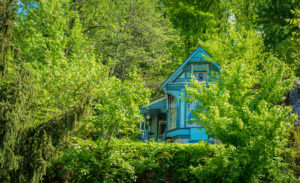 We are the best Property Management Company in the Little Rock Area.
Got Questions About Property Management?