Bryant Property Management Services
At Goss Management & Realty, we specialize in delivering professional, experienced property management to owners and investors in Bryant and the surrounding communities. When you partner with us, you can expect immediate results. Our full-time, full-service team takes care of leasing, marketing, screening, management, and maintenance. We're expert project managers, and that leads to a better investment experience for you and a happier housing experience for your residents.
Some of the best results we deliver for our owner clients include lower vacancy rates, a higher standard of tenant screening, and cost-effective maintenance. We understand the challenges and stresses that come with owning rental property. We're here to make sure everything runs smoothly. We avoid expensive mistakes and surprises. Partner with Goss Management & Realty, and you'll have more peace of mind and lower expenses.
Bryant Property Management Providing Peace of Mind
Fast, Effective Leasing for Lower Vacancy Rates
Vacancy can kill cash flow and deplete ROI. It's a terrible way to lose money. We make sure to avoid long vacancies, and we do that with strategic marketing, responsive showings, and an efficient screening process. Our leasing services are focused on finding a well-qualified tenant quickly, and to do that your property needs to be ready for the market and priced accurately. We'll conduct a comparable market analysis, share your listing online, and work closely with potential tenants on the showing and application processes.
Read More »
Careful tenant screening is well-documented and compliant with all fair housing laws. We have software that enables us to immediately conduct background checks. Generally, we're looking for prior criminal convictions, past evictions, and any indication that a tenant might be too great a risk. We evaluate income and past landlord references. We're looking for people who can be counted on to pay rent on time, take care of your property, and follow the requirements and expectations in the lease agreement.
Take Your Time Back with Professional Bryant Management
Perhaps you've tried self-managing your Bryant rental property because it seems easy, especially if you have a tenant in place already. But, what if that tenant stops paying rent? What if they move in pets that are unauthorized and claim they're emotional support animals? Anything can happen, and a professional property manager has usually seen it all and has a plan in place to address any potential conflict or situation. You can spend all your time responding to maintenance calls, figuring out where to find a lease agreement, and showing your vacant property – or you can hire a professional team that specializes in successful rental experiences. Take your time back.
Read More »
We talk to a lot of landlords who had no idea how much time it takes to prepare a property for the Bryant rental market, invest in background checks, and be available with a team of licensed and insured vendors to respond to middle-of-the-night maintenance emergencies. Professional residential management is your best option. We are prepared, and you can leave everything to us.
Managing rental homes in Bryant and the surrounding central Arkansas communities.
Professional Management Protects Your Property and Earns You More
You've probably budgeted for maintenance, and hopefully you're prepared for the small and routine problems as well as the large, unexpected issues. We work with residents on preventative maintenance, doing everything we can to protect the condition of your property and provide a comfortable living environment for your tenants. When it comes to routine and emergency maintenance, we're prepared to act immediately and mitigate any further damage or expense.
Read More »
Maybe you like to do a little DIY work around your own house, but a rental property is different. If you're not an experienced contractor, you'll need to develop relationships with some trusted vendors quickly. Without professional management, you'll need to put together a list of preferred cleaners, plumbers, electricians, roofers, and landscapers. We already have that list in place, and it helps you avoid risk, liability, and extra expenses. All of our preferred vendors and contractors are licensed, insured, and willing to give us their best prices because of the volume of work we provide.
Working with Bryant landlords and investors in zip codes like 72002, 72022, and 72089.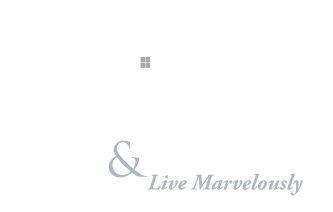 Wondering what your Bryant rental home is worth?
We can establish a competitive and profitable rental value using our data-driven technology and our 30 years of experience in the local market. We'll take a look at what similar homes in your neighborhood are renting for, and we'll price your home appropriately.
If you're thinking about buying an investment property in Bryant or one of the surrounding communities, you'll want to know how much rent you can earn. You'll want to factor in any potential vacancy times and maintenance costs. We can help. Talk to us before you buy, and make a smarter investment decision.
Work with Goss Management & Realty When You Need Reliable Bryant Property Management
We're customer service-driven and we're committed to providing high-quality property management to landlords and investors in Bryant. Whether you own one rental home or a hundred, we're here to help manage your properties more effectively. Whether you're a local owner or out-of-state, we'll make sure your property is profitable and protected. Talk to us about what you need and what you're working towards – we'll help you get there.
I have rental properties that Goss Management takes care of for me. I have two other businesses to run and don't have time to take care of myself. One of my main concerns is that any work or repairs to be done, be done correctly and NOT necessarily the cheapest. As a general contractor and property owner this is important to me because this is a long term investment and needs to stay in good condition for many years. My experience with Goss Management has been very positive and they have made everything easy from record keeping, screening tenants, to quality repair work. I would highly recommend them to anyone who needs a company to look after their investments!
COUNTIES: Pulaski; Saline; Faulkner; Jefferson; White; Conway; Grant; Hot Springs; Garland
CITIES:
Otter Creek
Sherwood
Maumelle
Jacksonville
Cabot
Conway
Haskell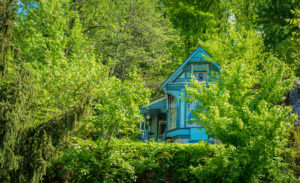 We are the best Property Management Company in the Little Rock Area.
Got Questions About Property Management?