If you are considering applying for a rental, please contact our office BEFORE you apply by calling or texting, 501-225-7968, to verify activity on an interested property(s).
Experienced Little Rock property management and real estate company serving Pulaski, Saline, & Faulkner Counties
Personalized Service + Customized Management for Better Investment Experiences
At Goss Management & Realty, our focus is simple. We provide exceptional and innovative property management for homes, condos, and townhomes in Little Rock and throughout counties like Pulaski, Saline, Faulkner, Jefferson, White, Conway, Grant, Hot Springs, and Garland.
If you own a residential investment and you're looking for professional management, look no further than Goss Management & Realty. You can count on full-service property management that uses technology and customer service to provide marketing, tenant screening, leasing, maintenance, and accounting.
Our reputation is the best in the area – just ask our current clients.
Top Quality Property Management in Little Rock for Owners with High Standards
Peace of mind and high performance are important, whether you're renting out a single-family home you once lived in or you've just invested in a small apartment building and you need help managing the units.
Our team knows that every investor is different, and every rental property is different, too. We don't take a one-size-fits-all approach to property management in Little Rock and the surrounding communities. We listen to your investment goals and we evaluate what you're working with. Then, we put together a management plan that fits your needs and serves your property's strengths and challenges.
We'll expertly rent your home in Little Rock and throughout Pulaski, Saline, Jefferson, and Hot Springs Counties.
Turn Your Rental Property Over to Expert Pulaski County Property Managers
You need a property management team that's up to date on all the latest software, technology, best practices, and legal requirements associated with renting out a home. It's easy to make an expensive mistake, and we're here to prevent them.
Read More »
When you work with the talented team at Goss Management & Realty, you don't have to worry about picking the wrong tenant or facing a claim in court. We're here to take care of everything from collecting rent to enforcing the lease and responding to maintenance emergencies 24 hours a day.
Leave it all to us. We'll market your home, screen your tenants, executive your lease, and take care of all the day-to-day details involved in effectively and efficiently managing your rental home. Rely on our resources and experience – we'll protect your time and your property.
Protecting your Rental Home with Responsive Maintenance and Attentive Management
Wondering what we'll do for you? It depends on what you need. Maybe you're especially worried about tenants who don't pay rent. We'll screen thoroughly and establish a consistent plan for collecting rent every month. Perhaps you've had trouble with communication in the past. We'll share all our contact info and show you how to navigate our user-friendly owner portal.
Read More »
Our management and leasing services include:
Online advertising and tenant showings

Data collection on vacancy, retention, and maintenance to make better decisions

Proper rental pricing

Vendor relationships

Routine and emergency maintenance

Rental property accounting

Lease enforcement and legal compliance
…and so much more!
Why Work with Us? A Different Level of Service
We offer you a unique and personalized service that other Little Rock property management companies can't. You'll find us to be attentive, responsive, and eager to meet your needs and exceed your expectations.
Read More »
Our experience in the local Little Rock rental market is deep, and our leadership within the entire property management industry delivers resources and tools that you can't find elsewhere. We have dealt with every situation you can imagine; from tenants who don't pay rent to security deposit disputes and implementing new fair housing laws and rental regulations.
We're all about relationships. We develop and maintain professional, respectful relationships with tenants, vendors, and community partners. This leads to better investment returns, higher retention rates, and lower maintenance costs.
Our commitment to technology also serves our owners and tenants in efficient and exciting ways. We've invested in some of the best and most modern property management accounting software and we use online platforms for everything from rent collection to maintenance requests. We're members of HERO, which provides us all the tools we need to manage your property better.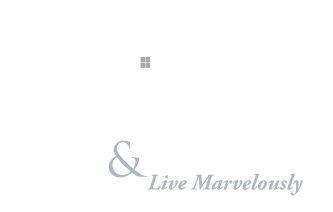 How Much Rent Can You Get for Your Investment Property?
Wondering what your Little Rock rental home is worth? We can establish a competitive and profitable rental value using our data-driven technology and our 30 years of experience in the local market. We'll take a look at what similar homes in your neighborhood are renting for, and we'll price your home appropriately.
If you're thinking about buying an investment property in Little Rock or one of the surrounding communities, you'll want to know how much rent you can earn. You'll want to factor in any potential vacancy times and maintenance costs. We can help. Talk to us before you buy, and make a smarter investment decision.
Every interaction I have with Goss has always been great! The ladies upfront always take care of me. I highly recommend utilizing Goss for any of your property management needs.
We love helping our residents have a better rental experience than they expected. Our team is here to provide you with everything you need to feel comfortable and secure in your home. Whether you're wondering where to register your kids for school or how to turn on the utilities, we're easy to reach and quick to respond.
Current Tenants
When you rent from us, you can be assured of a high level of professionalism and quick maintenance response. Our tenants experience the peace-of-mind that comes from a professionally managed rental home. If you meet our rental criteria, we would love to have you as a tenant in one of our properties.
Future Tenants
If you are looking to rent a home, we have a top-notch inventory of houses, condos, and townhomes for lease. You can view our homes in real-time, find the perfect home for you, and apply to rent with us.
I started renting from Goss Management in May and they have been great! If you prefer a management company that leaves you in peace but responds to serious maintenance issues promptly, then Goss is the management company for you! So far, I am really enjoying my time in this home and Goss is a big part of that!
COUNTIES: Pulaski; Saline; Faulkner; Jefferson; White; Conway; Grant; Hot Springs; Garland
CITIES:
Otter Creek
Sherwood
Maumelle
Jacksonville
Cabot
Conway
Haskell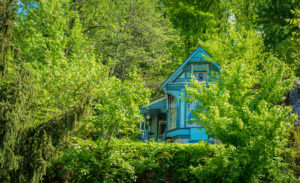 We are the best Property Management Company in the Little Rock Area.
Got Questions About Property Management?