How will it help me to have you manage my property?
Your time is valuable. In most cases we are able to obtain the highest market rent for your property. We deal with late pays immediately and aim for a fast turnaround of vacant units. Our repair people offer us very competitive rates due to our continuing business with them.
Do I lose control of my property once you manage it?
No. We keep you advised of all developments and provide you with a monthly statement regarding the maintenance of the property. We will contact you to discuss major repairs and notify you if your tenant will be vacating.
If my property is vacant, do I still pay a management fee?
Absolutely not. If you are not making money, we are not making money. We strive for a quick turnaround which will benefit both of us.
Do you manage only residential property?
Residential property is our specialty but we also manage small commercial properties and have several apartment complexes in our portfolio.
Do you charge the tenant a security deposit?
Yes. This deposit is kept in our escrow account until the tenant vacates the property. The deposit is either returned to them or forfeited to the owner.
What about a pet fee?
It is up to the owner whether pets will be allowed on the property. If your permission is given, we charge a $350.00 pet fee per animal. This fee is non-refundable and sent to the owner when the tenant vacates. The owner also receives a $25.00 monthly pet rent for each animal.
Do you keep up with all of the changing rules and regulations regarding real estate?
Yes. Our Principal Broker, Anika Dixon, is a member of the National Association of Residential Property Managers (NARPM). This organization is constantly monitoring industry changes.
Do you carry insurance on my property?
No. You maintain your own insurance coverage. However, we will gladly recommend insurance companies that you can contact to help you.
Do you qualify all tenants?
Yes. We run several checks on all applicants – credit, criminal, sex-offender and terrorist. We verify rental history and employment. All applications are processed in our office and in most cases can be completed in 24 hours or less.
How do you advertise vacancies?
We start with a yard sign. We also list the property on our web site, the Arkansas MLS Listing and other on-line rental sites. We receive referrals daily from current and former tenants, owners and other agents.
How do you handle problems after-hours and on weekends?
Our phones are monitored 7 days a week and each tenant is provided with an emergency contact number for after-hours. Many times we can solve the problem over the phone.
Do you pay the bills for me?
Yes. We will gladly pay expenses and repairs for you provided there is sufficient cash flow from the property to cover this. If not, you may be asked to submit a check to cover the expenses.
What is your management fee?
10% of the amount collected monthly. Example: If the rent is $400.00, we receive $40.00.
Does your Management Agreement give you exclusive right to sell my property?
No, but if you are interested in selling your property, we are a full service Property Management Office and can assist you in all your property needs.
Are you licensed?
We are licensed through the Arkansas Real Estate Commission and are governed by their regulations.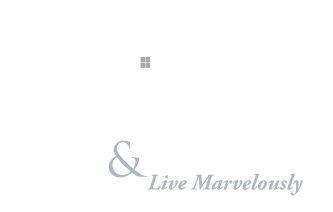 How Much Rent Can You Get for Your Investment Property?
Wondering what your Little Rock rental home is worth? We can establish a competitive and profitable rental value using our data-driven technology and our 30 years of experience in the local market. We'll take a look at what similar homes in your neighborhood are renting for, and we'll price your home appropriately.
If you're thinking about buying an investment property in Little Rock or one of the surrounding communities, you'll want to know how much rent you can earn. You'll want to factor in any potential vacancy times and maintenance costs. We can help. Talk to us before you buy, and make a smarter investment decision.
COUNTIES: Pulaski; Saline; Faulkner; Jefferson; White; Conway; Grant; Hot Springs; Garland
CITIES:
Otter Creek
Sherwood
Maumelle
Jacksonville
Cabot
Conway
Haskell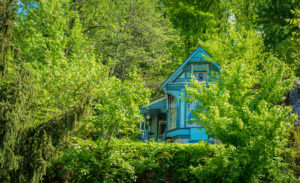 We are the best Property Management Company in the Little Rock Area.
Got Questions About Property Management?